Alt-Fest is powered by the people and run by the scene, for the scene. We are a unique concept that represents a unique opportunity for partnerships, friendships and sponsorship opportunities.
If you'd like to be involved or discuss how your company can work with Alt-Fest get in touch at This email address is being protected from spambots. You need JavaScript enabled to view it. !

Black Monday
User Experience, Design, & Creative Development
Black Monday is Larry Dean Miles, a lynch pin for all aspects of Alt-Fest design and user experience as well as a core developer of the digital experience for the festival.

Devolution Magazine
Artist Interviews & Editorial
Devolution Magazine are incredibly proud to not only sponsor and enthusiastically support the Alt-Fest team with this mammoth launch but also to proudly help produce the official programme and magazine for the event!

entertee
Production Management
entertee productions specialise in full production management for live outdoor events and festivals. From our involvement in the first ever Capital Radio Party in the Park back in 1998 our innovative team have delivered top quality production for high calibre artists including Prince, the Eagles, Mumford & Sons and many more!
entertee will be bringing their wealth of knowledge and experience to the Alt Fest 2014 Festival

Full Fat
Public Relations
Full Fat handles public relations for everything from music to culture to lifestyle.

Full Fat 360
Event Management
Full Fat Events was formed by a group of individuals who combined their experience and expertise to create an events management company with a difference.
Over the years they've produced events of all scales, from high end intimate parties to full blown music festivals. Whether it's consumer led or B2B, they believe in the power of events and their ability to interact with the desired audience.

Killer B
Booking Agent
Killer B Music primarily programs and books live events, festivals in particular. Festivals and venues booked include: The Hop Farm Music Festival, Costa de Fuego, Alt-Fest, The Mighty Boosh Festival, The Magic Loungeabout, The Brick Lane Takeover, Liverpool Sound City, Wood Festival, Zoo Project UK, The Forum in Bath, Under The Bridge at Stamford Bridge, London and working with brands like Desperado's Beer and booking their stage at Boardmasters and Freeze Festivals. We also book huge acts for football stadiums e.g. Kings of Leon for Newcastle FC in 2014.
Killer B is also used to book acts for corporate and private parties.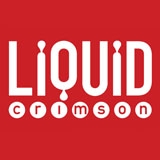 Liquid Crimson
Video Production
We love being creative and making really cool videos. Working in new media and pre- and post-production services, creating a range of exciting and dynamic content for web, broadcast, retail and cinema.
This includes music videos, documentaries, video game cinematics, promos and viral videos, featurettes and TV commercials.

MMM2
Band Manager, Booking Agent & Promoter
Run by Steve Saunders who also plays bass in The Self Titled
This email address is being protected from spambots. You need JavaScript enabled to view it.

SWG
Technical Production Services
South West Group are a leading technical production services supplier in the events sector specialising in providing Sound, Lighting, Power, AV, Staging and Production Management for all event sectors. We are delighted to be working closely alongside ALT-Fest providing Production Management as well as all Stages for the forthcoming Alt-Fest 2014.
southwestgroup.co.uk

TBFM Online
S.O.P.H.I.E. Stage Sponsor
TBFM Online is the UK's #1 independent internet radio station for rock, punk and metal. Playing more unsigned and independent bands than anyone else and proud sponsor of the S.O.P.I.E. Stage at Alt-Fest 2014.

Ticketlogic
Ticket Agent
Ticketlogic have created a bespoke fully-fledged festival e-commerce platform ticketing solution for Alt-Fest.

Vampire Party
DJ, Vampire Party & Industrial Stage
DJ Hive has been organising the VP (VampireParty) clubnights and concerts in Antwerp, Belgium since 1996. Since that time, it has evolved to be the biggest party in its genre in Belgium with regular on-going club nights.
Since 2011, DJ Hive is also the resident-DJ in charge of the Pure:Fucking:Industrial (PFI) floor at Club AntiChrist in London and since 2012 has been running his own events in London as VP Frequency.
Over the years, DJ Hive has been a guest-DJ at various other parties in Belgium, The Netherlands, Germany, Denmark, Ireland and the U.K., as well as several festivals, including EuroRock (BE), Summer Darkness (NL), Das Boot (DK), Blackfield (DE), Resistanz (UK) and Amphi Festival (DE). He has also been responsible for after-parties at live shows of amongst others Combichrist, Covenant, Grendel, Hocico, Suicide Commando, VNV Nation and [:SITD:].
As a concert organizer, DJ Hive brought many bands to Belgium, often for the first time. The list includes Agonoize, Centhron, C-Lekktor, Eisenfunk, Faderhead, Heimataerde, Modulate, Nachtmahr, NOISUF-X, SAM, Solitary Experiments, Soman, Surgun, Straftanz, Tactical Sekt, Xotox, XP8, [:SITD:], and many more.
At AltFest, DJ Hive is responsible for organising the line-up of the industrial stage and will also be taking care of the industrial after-parties every night, providing industrial beats for anyone who isn't ready to go to bed yet.